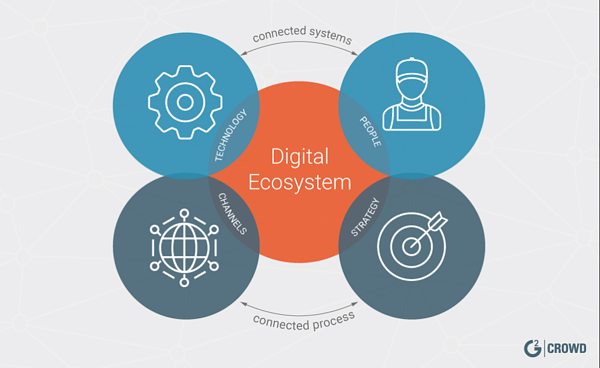 A Digital Ecosystem has come to be one of the most effective and cost-efficient ways of marketing in the past 5 years. The ecosystem consists of various individual marketing channels coming together to work in tandem towards promoting your brand/business. These channels include:
Our web design services come in various packages including:
Social Media
Display Ads
Search Engine Optimisation (SEO)
Emails
Text Messaging
Paid Search
These have unique features of their own that help you nurture the leads and enable you to take your prospective audience all the way to conversions. Following are the characteristics of a Digital Ecosystem:
Customer Centric
With more and more media channels, social platforms, and content being published every day, brands need to adopt a customer-centric approach to cut through the clutter and compete for the attention of their potential customers.
Dynamic
A digital ecosystem is a collaborative and dynamic environment, replacing the segmented and siloed departments of the traditional business structure.
Automated
Digital ecosystems generate a tremendous amount of data. To provide consumers with the personalized omnichannel experience they demand, digital ecosystems need to process and interpret this data at scale and at a speed to make it actionable.
Data-Driven
The more information that you have about your potential target customers, the better you can attract them with offerings that are uniquely appealing to them, the more you can delight them to be a loyal customer, and the more you can keep them engaged with your brand.