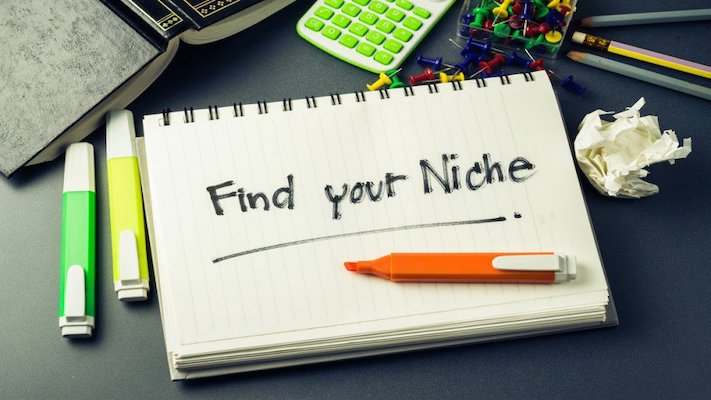 How to Identify your Niche
Niche is a job position that is suitable for you considering your expertise and interests. So, how do you identify your own niche? Below we have 5 strategies for you to recognize your niche.
This will also help you understand your audience and your competition in the market.
Evaluate your passions and skills
Decide your niche by asking yourself some basic questions. What are your skills and talents? What are you passionate about? Is it just a hobby or you would like to be paid for it as well? Do people appreciate your skill? You can anytime start from the scratch, make a list of your skills you think you are good at. Evaluate each point and consider making that specific skill your career, visualize yourself doing it as a task for the next five years. If this gives you assurance, then go with it.
Identify problems you can solve
Companies would only hire someone that works for them and solves their problems. Identify the issues of your targeted audience and customers and then, workout if you have the expertise to solve them. Also, related to your niche, you can find forums where people ask questions for their problems and discuss answers. Explore keywords and search more about the current topics and your niche.
Narrow down your niche
Let's just say you have found your niche 'designing' but you need to focus on it even more and go narrower. Again, forums can help you know the latest topics of discussion and understand the popular sub-niches that you can choose for yourself (i.e, advertising graphic designer).
Check out for the competition
Now that we have narrowed down your niche, we'll take a step closer – check out for your competition. This is again implemented by researching on the most used keywords and you'll see what the competition is like for your niche. You can then classify your research into three categories – one, there are tons of well-known sites ranking for the keywords, second - there are no sites, which is not a good sign at all and third – there are some sites of lower quality ranking your keywords. This generally means more market and less competition.
Test your niche
Now it's time to test your niche if it's really famous enough as you are expecting it to be. You have researched the market, your competition and keywords; the next step is to test your niche. This will clear your doubt whether or not you are on the right path. Before launching your website, create a landing page and promote your info-product related to your niche. Drive traffic to your landing page using AdWords that will allow you to determine how many people are already interested in your niche.
These 5 steps won't magically work for you if you don't start working on your niche right now! Start with what you like the best and continue doing so. Work on your niche in your way. Keep learning, keep growing.